Overview
Our Client had enjoyed considerable success – throughout the CEM and CIS – growing to €1bn p.a. in 10 years or 19% p.a..
During this growth the fulfilment infrastructure had grown organically and incrementally:
Over 50 small to medium distribution sites
Highly manual operations with long leadtimes to customers
Very limited capacity to absorb further growth – which was still strong at the time
Sequoia were asked to help identify a better, faster infrastructure – that could improve costs and service – staring with a blank slate.
We build end to end cost models of the operation, and used Evolutionary optimisation algorithms to identify the optinal scale, location and degree of automation needed to support the complicated business model.
The facilities need to support both trunking deliveries, local deliveries and customer collections.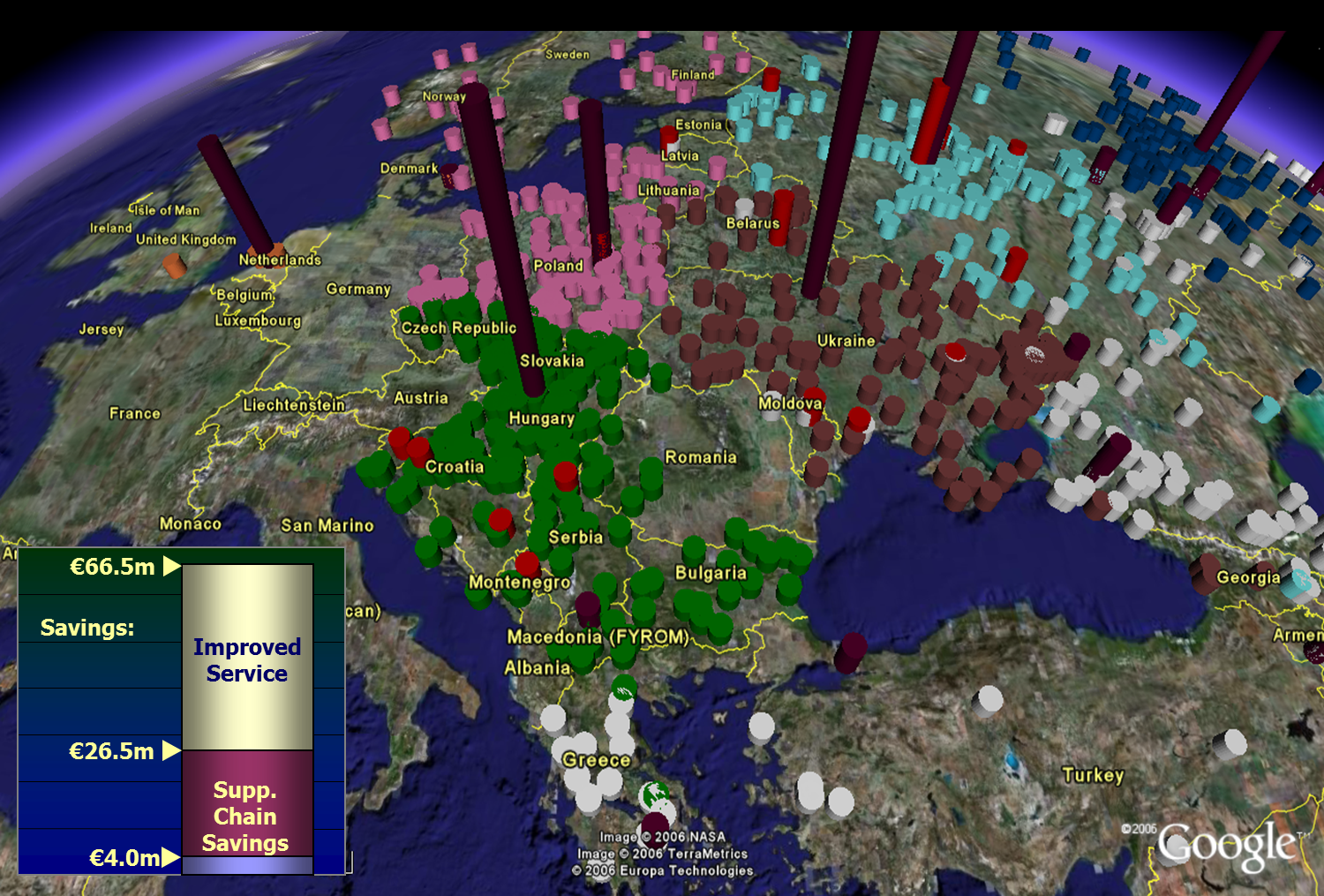 Results
A transition to plan was developed to move to six automated Regional Distribution Centres – supported by local manual warehouses in the far east of Russia.
This was implemented, with savings and service improvements valued at €66m p.a.
The plan also brought a move to a more professional Supply Chain management team, including an internal Academy that Sequoia helped to set up.