How do we leverage investment in Supply Chain Capability Development?
Many businesses want to ensure that their investment in learning and development within Supply Chain is both effective and pays back. For many of our multi-national clients, we offer a "train the trainer" model. This builds on our understanding of learning styles and ensures the facilitators are fully supported throughout the process of taking on the responsibility for the course. This starts right from the course development stage – often the facilitators will be chosen because they are Subject Matter experts within the business and so their input into the course is vital to ensure the relevance and applicability of the messages that are delivered. From there facilitators go through the process of observing the delivery of the course, coaching in delivery and a gradual transfer of delivery, fully supported by Sequoia. It is a successful model that ensures the maximum exposure to our approach and materials, whilst also empowering individuals to develop their skills too.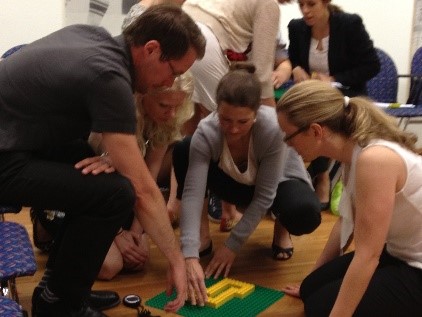 Why choose Sequoia for a Learning Programme?
We believe that leading Supply Chain professionals needs to exhibit both technical prowess and skilled interaction with others, so we often interweave the two within our learning programmes. We incorporate different techniques to ensure that no matter what your learning style, you are accommodated.
We bring our Supply Chain consulting and operational experience across numerous clients to enrich the training and ensure that delegates think beyond the boundaries or practices of their current business.
Underpinning the technical knowledge and skills with an understanding of one's own and others' communication styles is one of the unique aspects of our offering.
This focus on development of the individual, from both a technical and an interpersonal perspective means we don't "sheep-dip" delegates. Instead we design and build programmes that address client-specific issues, making content relevant to the delegates' world.
Sequoia are accredited trainers in the powerful Management Drives™ approach which provides a real, accessible language for describing the differences between us all; why we think, act, react and communicate as we do. The true value of these insights comes when we share them as a team, revealing how to improve communication skills and understanding of colleagues.