Overview
This UK manufacturer of short shelf life products, had benchmarked its sites against each other – and found a problem:
It largest site was by far the least cost effective:

30% more expensive per unit, according to internal accounts
Losing some £2m p.a. – and responsible for compromising Group profitability
The site was also by far the most complex in the Group
Two hypotheses arose:
Either the complexity at the site was genuinely driving up the costs – and a complexity reduction programme was required;
Or the internal accounting systems were being misled by the the complexity – and costs were not being allocated properly
Sequoia were asked to undertake a detailed – activity based cost analysis – to work out which hypothesis had the most validity.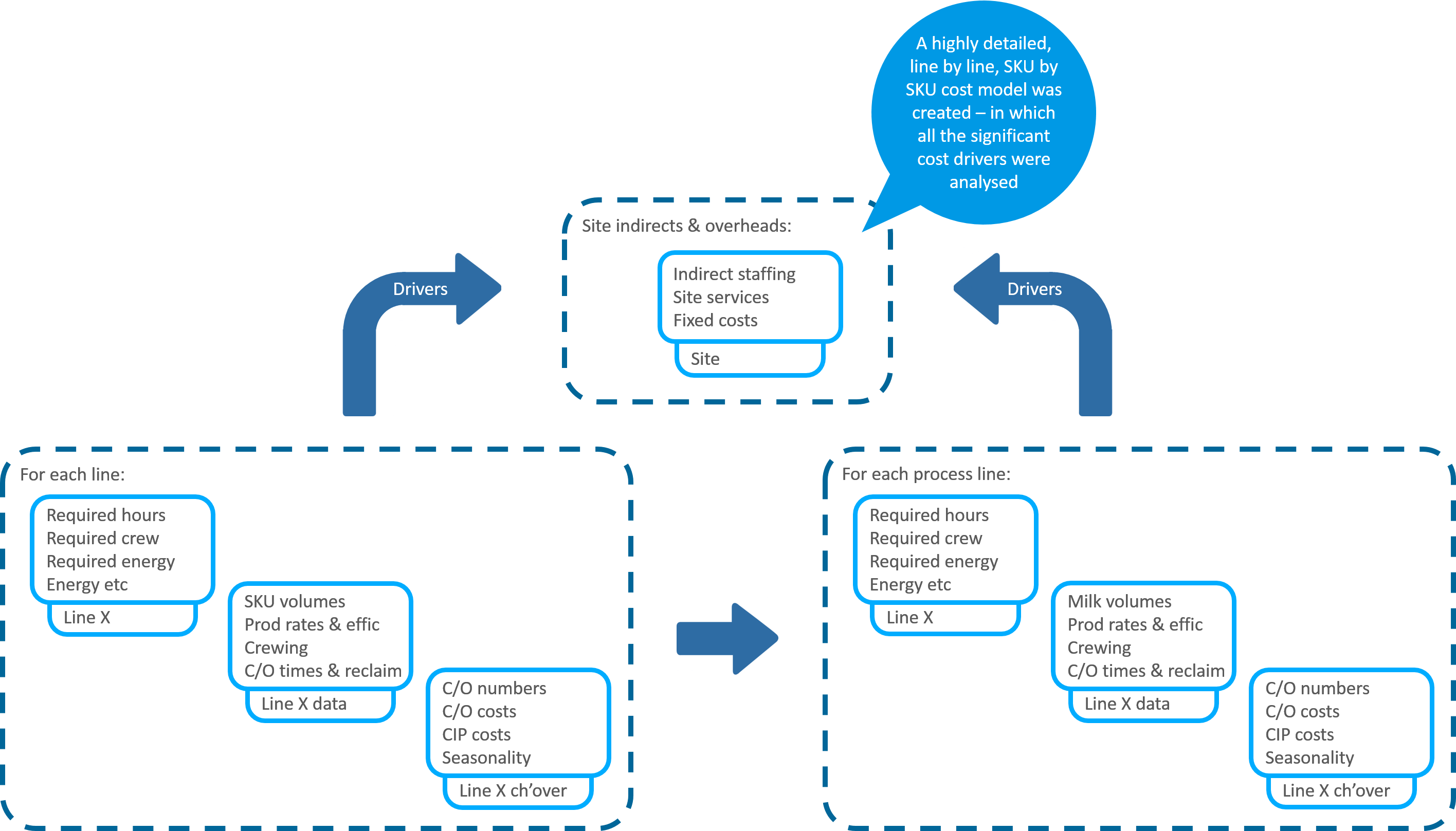 Approach
Sequoia built bottom up activity based cost models – such that we were able to:
Compute production costs SKU by SKU from intake to despatch – both for the target and comparison factories
Conduct "what if" tests to establish the potential value of portfolio reduction, either of specific SKUs, product categories or production processes
Identify a road map of specific changes to the operation that would deliver cost alignment with more efficient facilities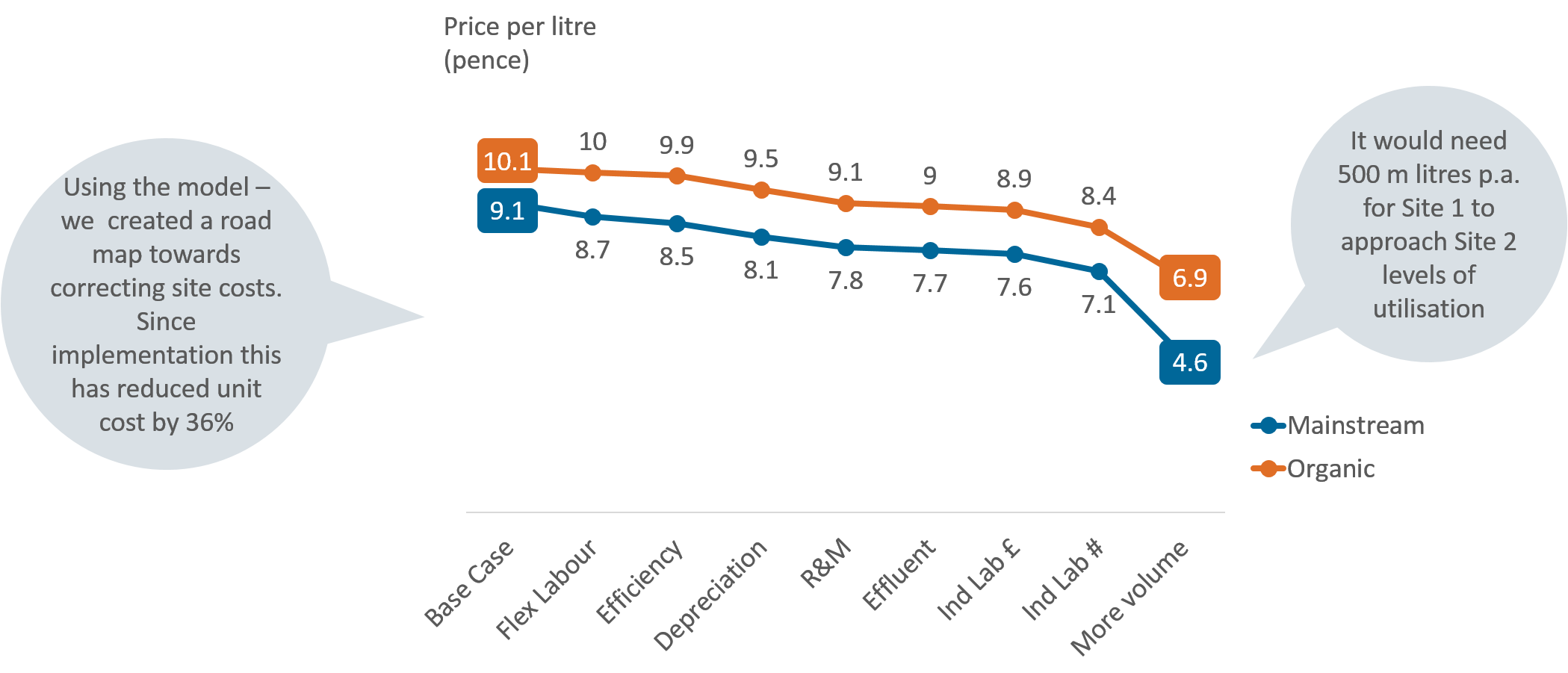 Results
The primary result was to clearly demonstrate that the complexity of the site was not the primary driver of its extra operating costs:
A culture of "agility", resulting from its role as a balancing site for excess materials supply, had institutionalised excess fixed and indirect costs
This agility also came at the cost of utilisation – which further exacerbated the fixed cost problem.
Actions were taken which reduced the conversion costs by 36%.